Septic System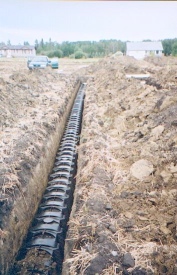 Septic field
The oversized 100 sq. m. septic field has four trenches of 50 meters each. The percolation rate of 7.3 min/inch requires only 70 sq. m. All trenches have plastic septic chambers. The chambers are very strong and can hold a truck driving over them. As seen on the site plan below, the field is located far from the house and the water well.
Site plan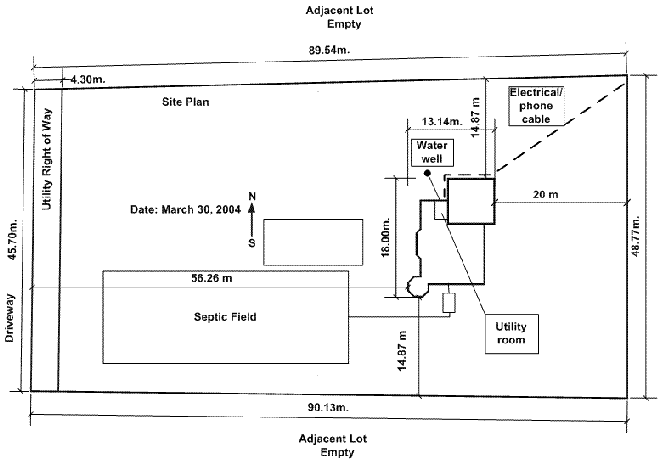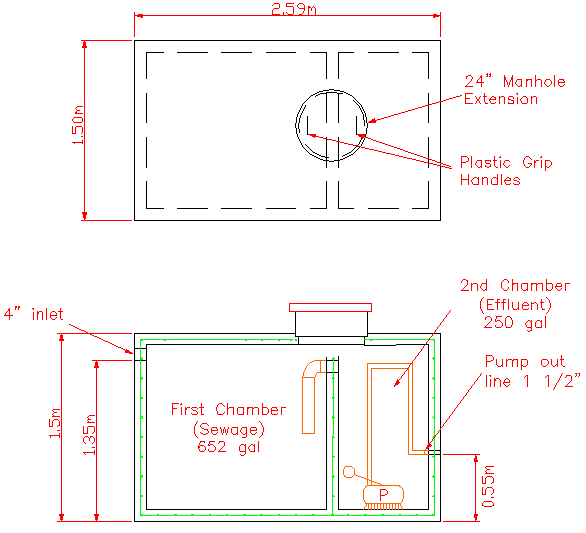 Septic tank
There is the 1000 gallon two chamber concrete tank buried on the south side of the house about a foot below grade to prevent it from freezing in winter.
Discharge water goes into the sewage chamber of the septic tank, where liquid is separated from solids. Liquid then drains into the effluent chamber where it is automatically pumped out into the septic field. Sewage chamber is required to be pumped out once in two years.
Last time it was done in October of 2006. It costs about $150.
In October of 2008 please call Rukus Liquid Waste Removal at 780-458-3216.
Effluent pump
There is 1 hp cast-iron effluent pump that is able to handle solids up to 1 inch in diameter, just in case some get into the second (effluent) chamber of the tank.